As a young girl, Nelle Tamerlind wouldn't go near the old farmhouse on the hill, or the reclusive man who'd lived there—except on a dare. But when the sudden loss of income forces her back home to live at her parent's house, and gorgeous Matthew Hunter comes looking for help to clear out his uncle's nearby estate, Nelle can't say no to the job. Summoned to the U.S. as the sole heir to his eccentric uncle, British businessman Matthew soon discovers that Samuel Colton had lived a secret life as a sexual Dominant—a life he wanted Matthew to inherit. After a risky experiment as a teenager, Matthew had forced himself to reign in his sadistic desires to protect the women around him. But as Matthew is drawn into his uncle's seductive world, he is compelled to take an unsuspecting submissive with him, or lose a fortune. When Colton's will reveals the real reason Nelle was recommended for the job, will Matthew risk his inheritance to protect her? Dark, amusing, and deeply addictive, the story of Nelle and Matthew will draw you into a lust-filled dream you won't soon forget.
Overall I liked Bound to the Land. It was the first book I've read by Felice Fox and I will definitely read more. When I first started Bound to the Land I found it a bit confusing. It was almost as though there were pages or chapters missing. But I decided to keep reading and by the time I was 30% in to the book I was hooked on the story. I still had confusion in parts and felt that more detail was needed or more explanations, but the story line was solid.
I've read lots of BDSM books. I started reading them before they were "the thing." And I know what I like. Bound to the Land had a lot of the BDSM aspects I like to read about: Negotiations, scenes, spanking, bondage, etc. There was also a definite story line and a Happily Ever After. I don't like to read pure erotica, except on rare occasions, and this book was definitely more Erotic Romance (a genre I love).
Matthew is a Dom, but he's not completely Alpha. He is in control of scenes and Nelle, but he questions her and himself often. Nelle, however, is all sub. She has never submitted before, but you can tell by reading this book that she is completely submissive. She is willing to try anything to please her Dom. While the two main characters, Matthew and Nelle, were fairly well developed, the back story lines and other characters were not. I could have used more background on both and their pasts.
The relationship between Matthew and Nelle starts as a business arrangement with mutual attraction, but it soon spurs into more.
I liked Matthew and Nelle's story and give Bound to the Land 3.5 STARS!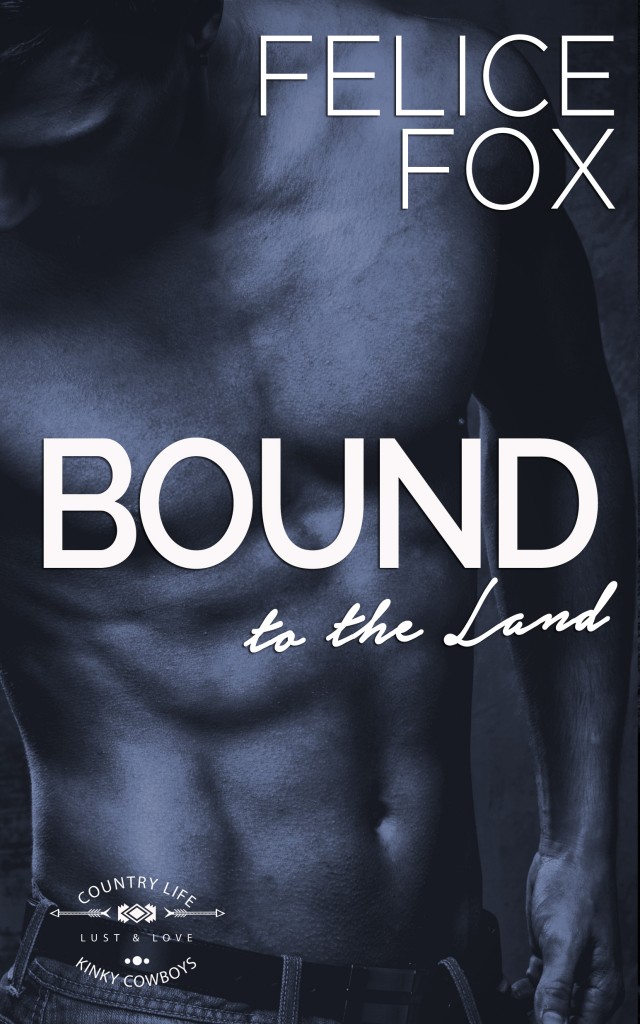 Amazon US
I
Amazon UK
I
B&N
I
iBooks
I
ARe
I
Kobo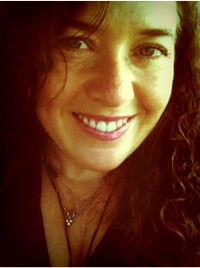 Felice is a big fan of bluegrass and country music, and a lover of all things wild, woodsy and romantic. She wears bad girl boots and was twice mistaken for a roller derby queen. Hold Me Together, the first Cameron Ranch story, was an Amazon #1 bestseller and Hot New Release. It has been described as a "danger to panties everywhere" (Herding Cats & Burning Soup) and "not for the faint of heart" (Fresh Fiction). Her fiction debut, Take Me for Longing, has been an Amazon bestseller since it's release in 2012 and her second title, It's Just Sext, became an instant Amazon #1 bestseller. Felice lives, loves and frequently sends out naughty text messages from Silver Lake, California.